Tuesdays Artist – Bernadette Kiely
I first came across the drawings and paintings of the county Kilkenny based artist Bernadette Kiely, while attending a two year art course at the Grennan mill craft school.
I liked Bernadette's art work from the very first time I viewed it, I feel she captures completely the local landscape that surrounds us here in County Kilkenny. The county while not the most spectacular in Ireland varies a lot from low boggy lands and flooded river banks and mountain tops.

A little About, Bernadette Kiely
Bernadette Kiely was born in Carrick on Suir, County Tipperary and grew up beside the river Suir. She graduated from The College of Art and Design at Waterford Institute of Technology with a distinction in Graphic Design and worked in graphic design and architecture in New York and London before taking up painting full time in 1984. She attended the Slade School of Fine Art in London and has been working in her studio beside the river Nore in Thomastown, County Kilkenny since 1992. Her paintings and drawings are based on prolonged observation of specific landscape elements and are characterised by her attention to the close up worlds of bog cotton, gorse, mud, lichen and other natural phenomena including weather and atmospheric conditions on the river Nore and its environs. Bernadette Kiely is a member of Aosdana.
As with yesterday's artist, I have linked to both web-site and to some on the painting I like the most …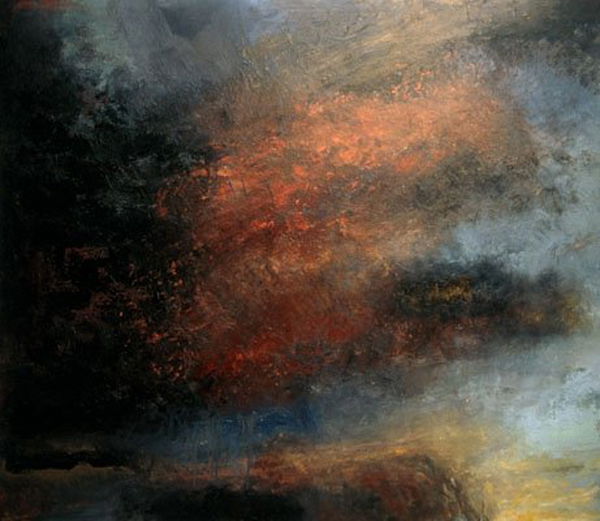 6 responses